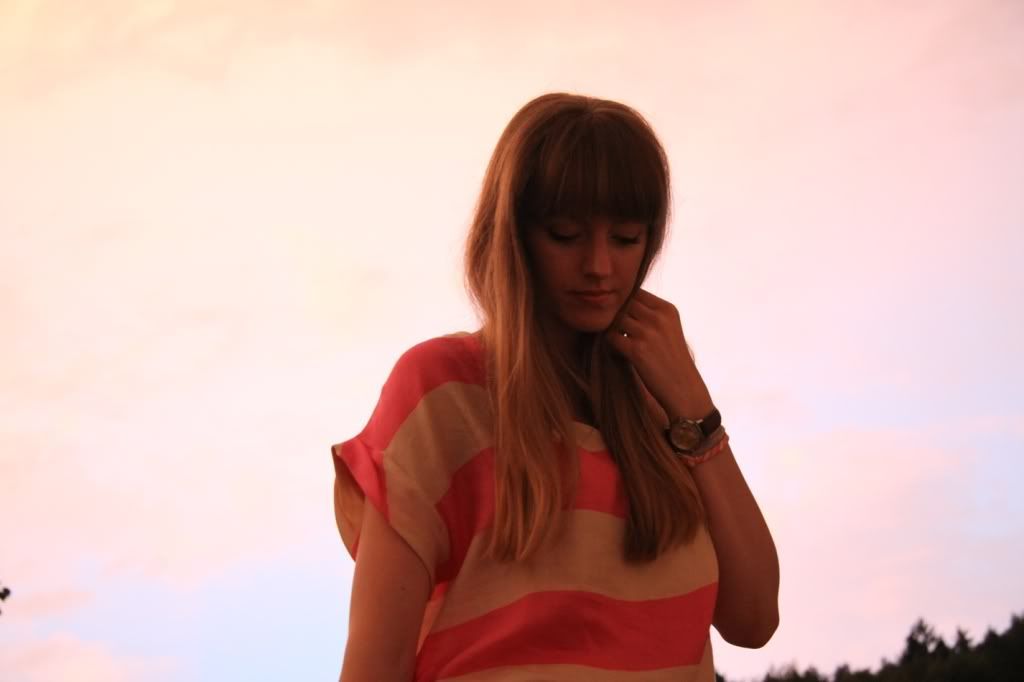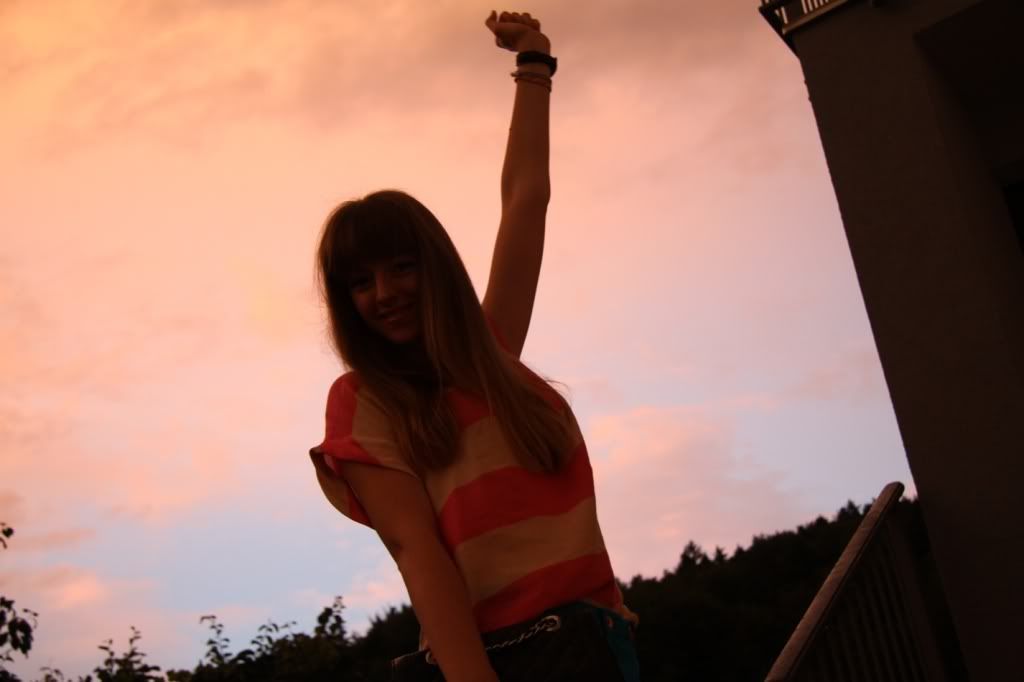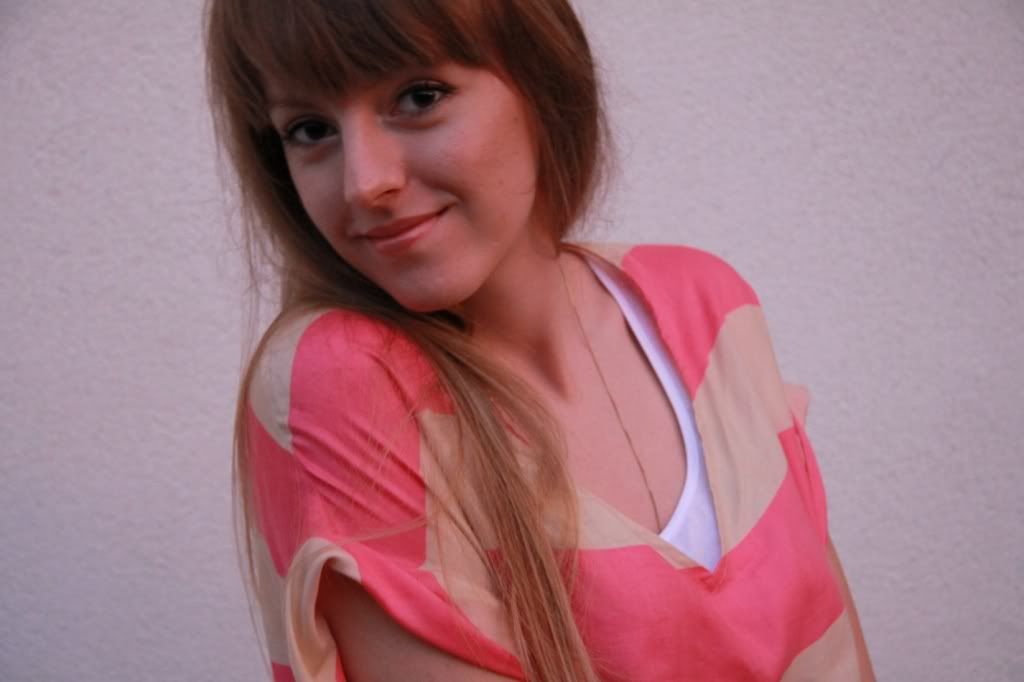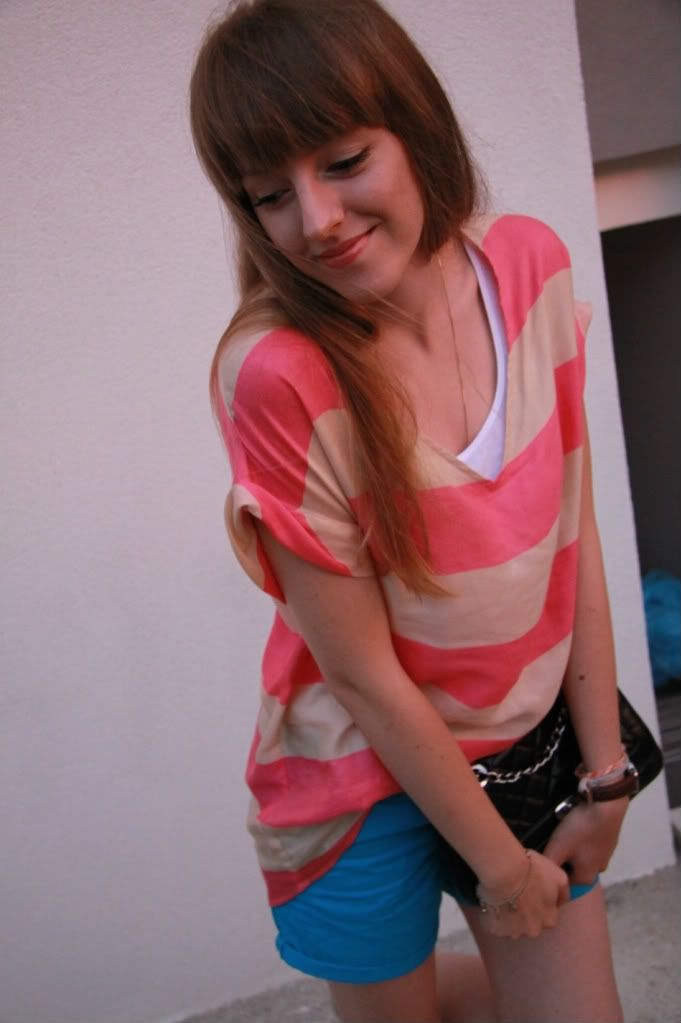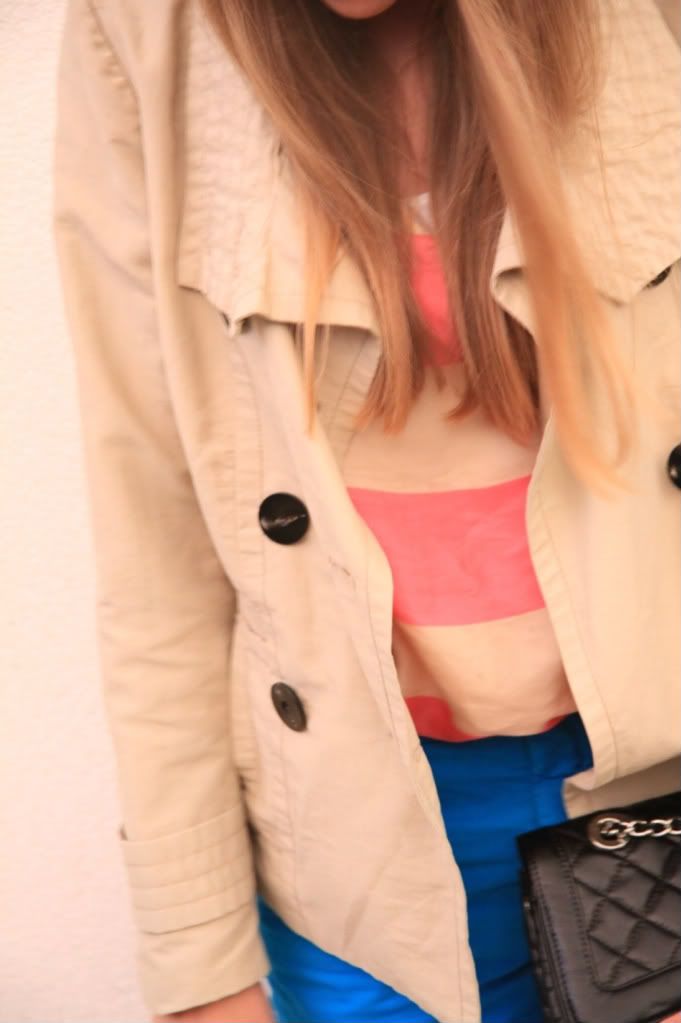 Shorts Zara/ Shirt Zara/ Coat Zara/ Bag Asos/ Shoes Tchibo
I was talking about this shirt
here
if you remember. I bought it the same day I bought these blue shorts on sale at Zara. I was so lucky I got the last one and it was my size. I was waiting for the right time to wear it and now it finally came.
I wore it yesterday when I met with my girls for a drink. I paired it with my beautiful blue shorts.
All day the sun was shining and at around 6pm it started to rain. The sky turned so dark and the light was so beautiful. At first I thought I won't show you this pictures, because I wanted to make them in the sun so you could see better the shirt and the whole outfit but I really like how they turned out, I think the dark sky and this light give the picture something special.
I could edit them and make the lighter and all that but I really like pictures natural like they are. I just don't like fake stuff.
On the other note, on Monday we leave on our vacation and I'm so excited. Have to start packing as we have full planned weekend with bbq and other stuff. :)
Hope you have a great Friday and the weekend!
Love,
B