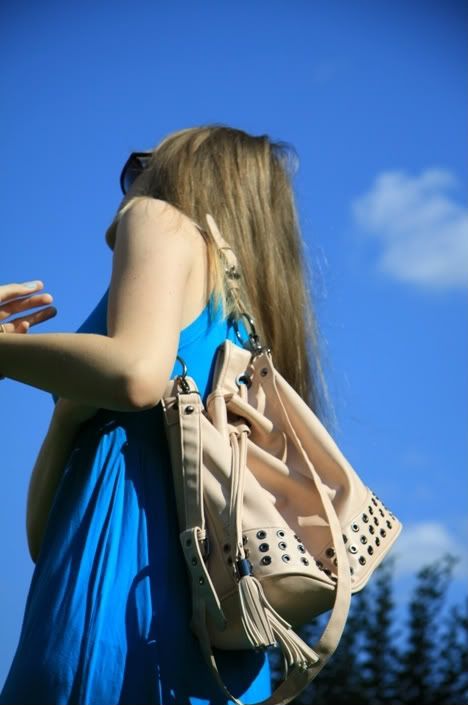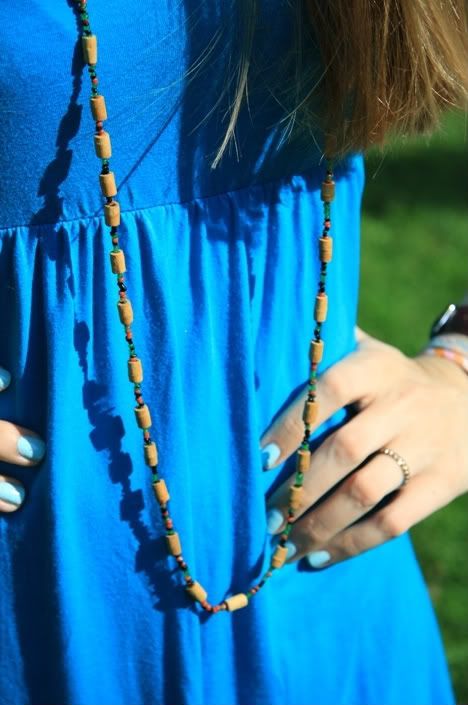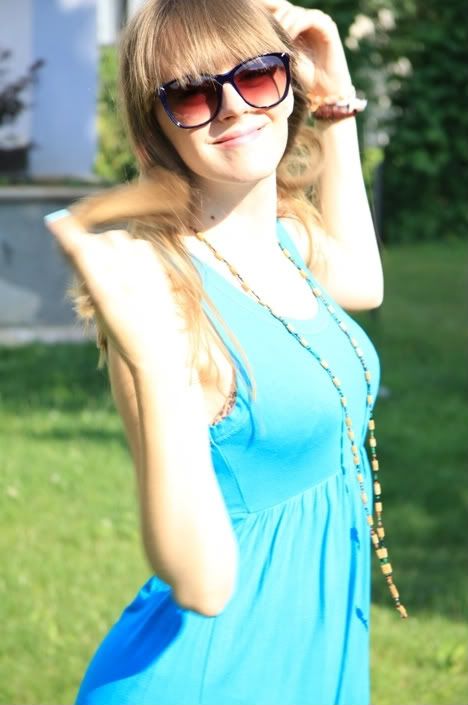 Dress H&M (old)/ Necklace (old)/ Bag Asos/ Shoes Tchibo/ Sunglasses Bershka
Yesterday was sunny and warm enough to wear a dress. Yay! I have this dress for some years now and I still love it because of it's color and because it's very comfy. It's very simple and I love clothes like this. You can accessories it and do what ever you like with it. To have a dress like this in your closet is a must.
I've added a simple necklace that was from my mom. Simple and summery outfit. :)
I had a very relaxing weekend so here's to a new week and a new month!
Hope you had a great start of the week/month.