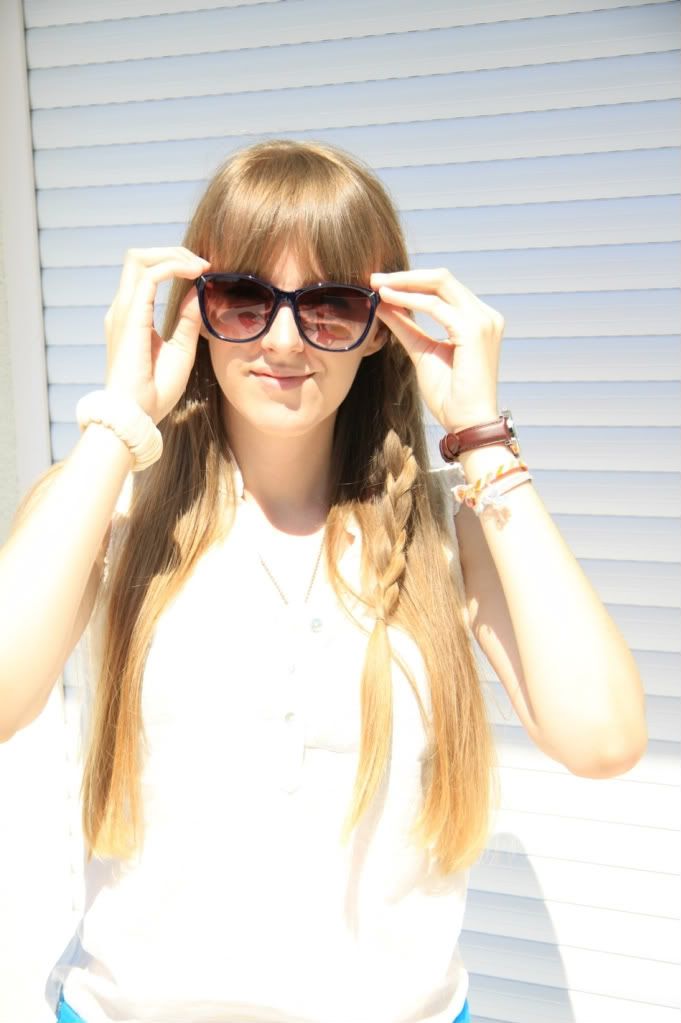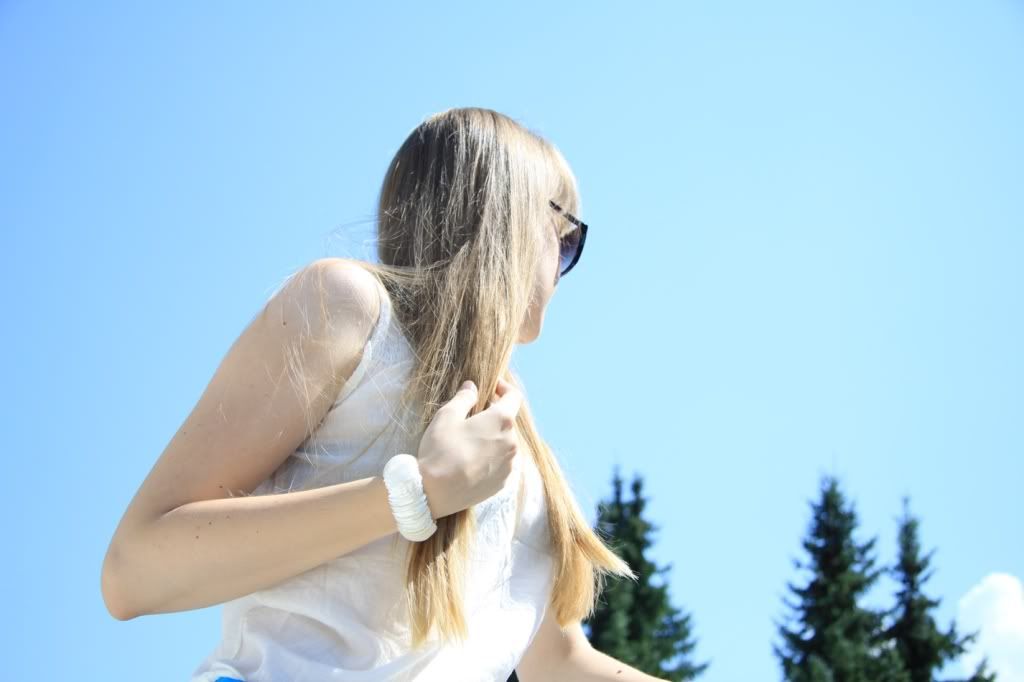 Shorts - Zara/ Shirt - Bershka/ Shoes - Tchibo/ Sunglasses - Bershka
These are my new shorts that I bought on sale at Zara. I'm so in love with them, the color is gorgeous! I was looking for shorts like this for a long time. I wanted it to be little longer and not so tight. These are just perfect and so comfy to wear.
At first they didn't have it in my size so I had to wait for them to be transfered from the other store.
Yay lucky me I got them :)
Overall I really like this outfit because I like the combination of blue and white, it's so summery and fresh.
Oh and another news....I cut my hair eeeekkkk.... ok just for 5 or 6 centimeters. :D But that's a lot for me :D
Have a great start of the week! And happy Monday!
P.S. Don't forget to check out my first giveaway
here
. :)
Love,
B