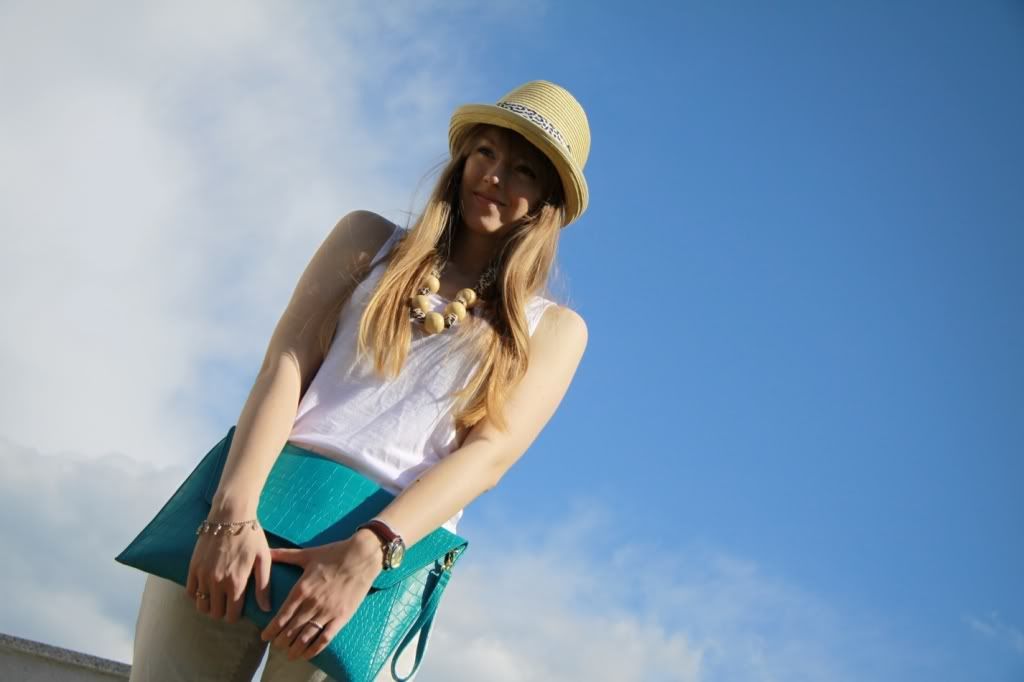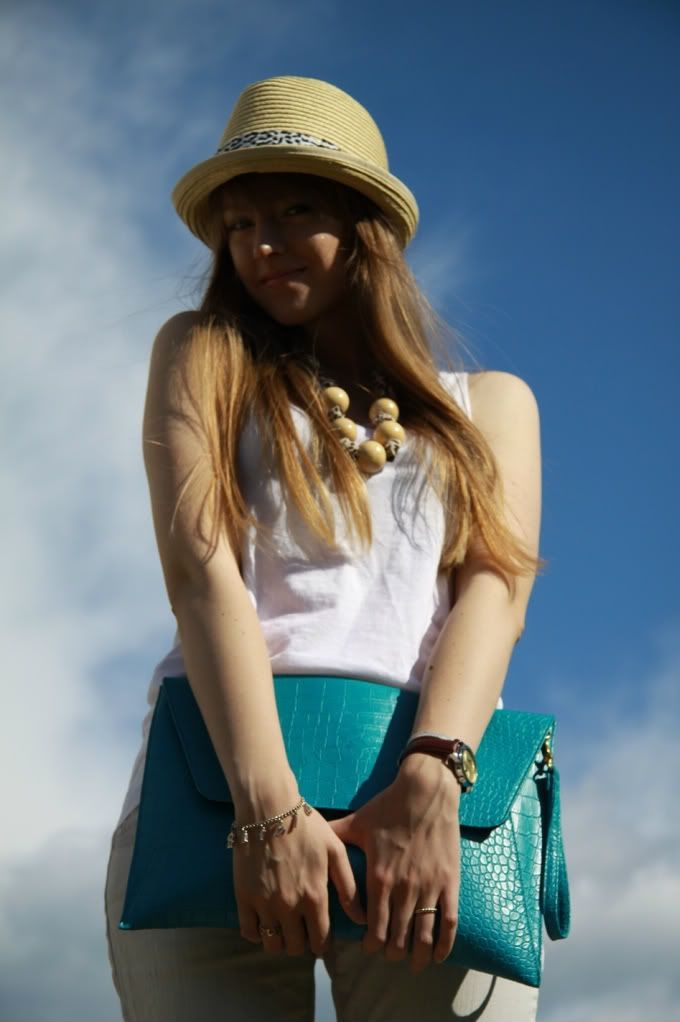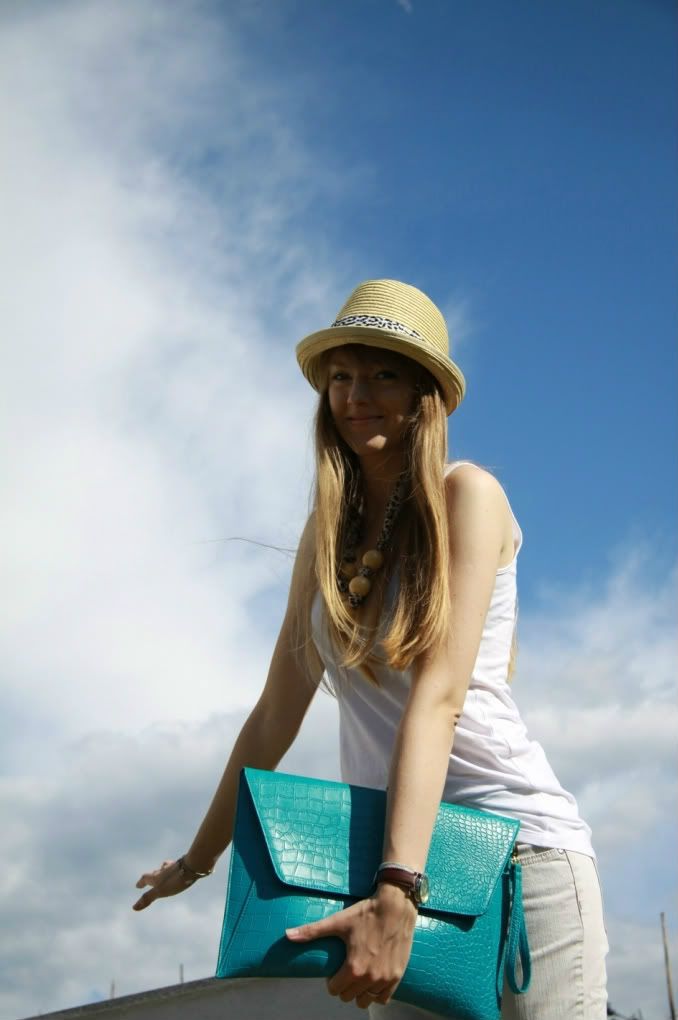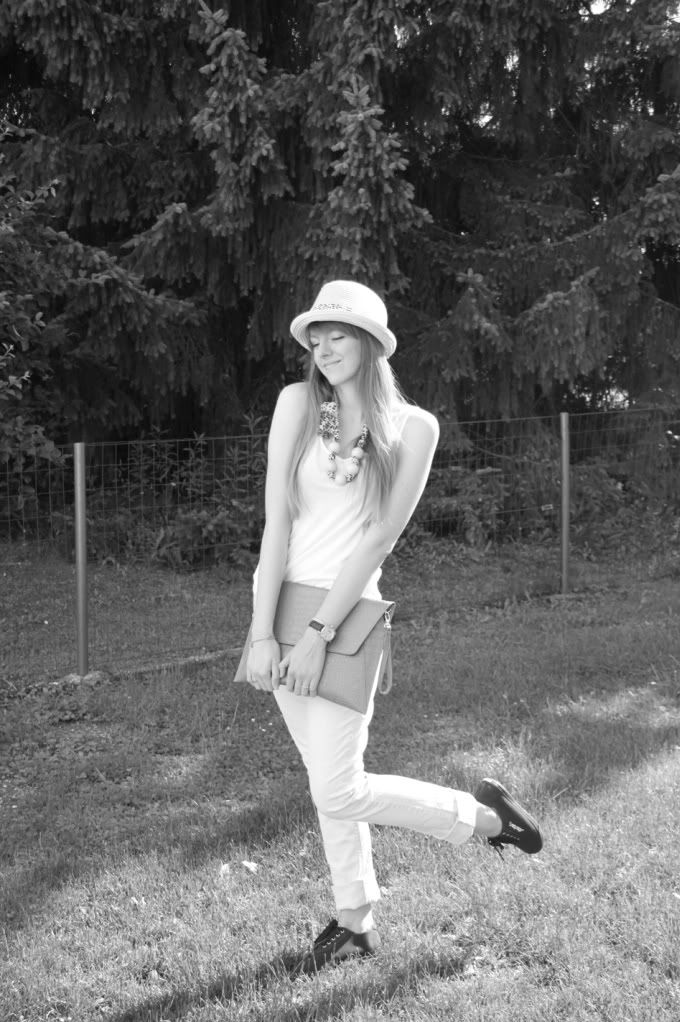 Hat H&M, Shirt H&M, Jeans Only, Bag Asos, Shoes Startas, Necklace by
T Time Chatter
Yesterday we went to our favorite pizza place. I was craving for pizza for a long time so it was good :D We also did a little shopping and I finally found Ben &Jerry's ice cream! Yay! I wanted to try that ice cream for so long but I just could find it here. So yesterday I did and got my Chunky Monkey! It's really good :) Happy me!
So now to the outfit, it was raining all day until we decided to go out and the sun stared to shine! It's still not warm enough to wear dresses....:/ And I think I'm wearing that hat way to often :)
Have a great day sunshines!
Love,
B