So I'm still with this seashell thing and I wanted to show you my two bracelets I bought over the years at the sea.
Just for inspiration and idea what can you do with seashells.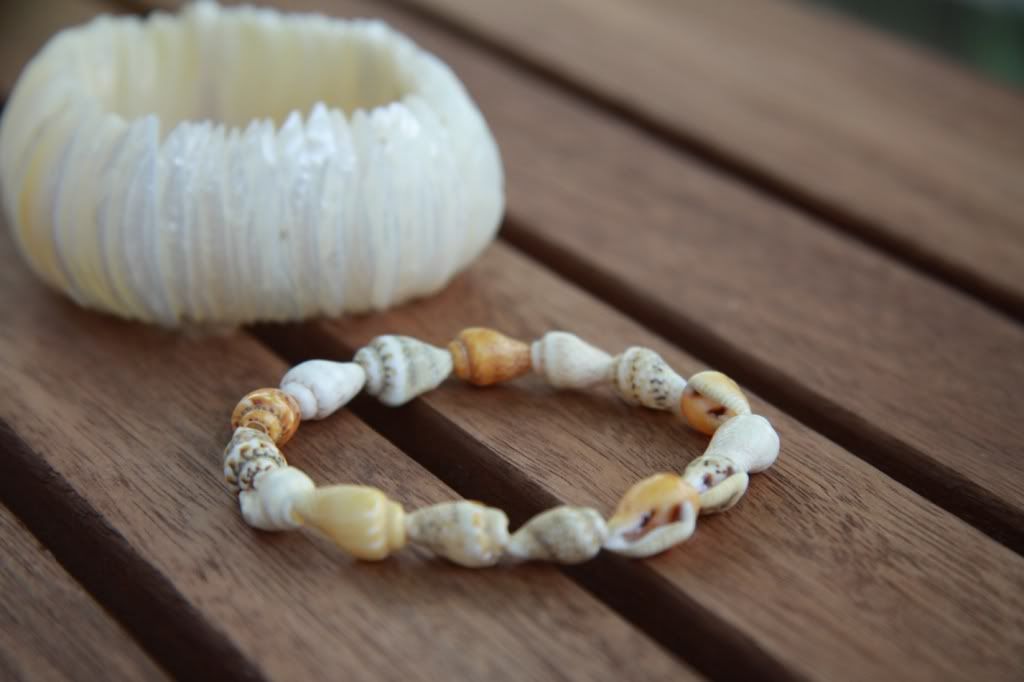 I really like the first one. In the pictures you can't really see well but it's so white and shiny. It's really pretty.
The first one would be hard to make because I don't know where would you find shells like this, but the second one is easier to make. You just need a bunch of small shells and make a hole through them and put them on a thread or something similar.
I hope you like them and if you decide to make something with seashells let me know, I would love to see what you made.
Love,
B
Follow me:
Bloglovin'
/
Twitter
/
Fashiolista
/ Google friend connect (on the right side of the blog)