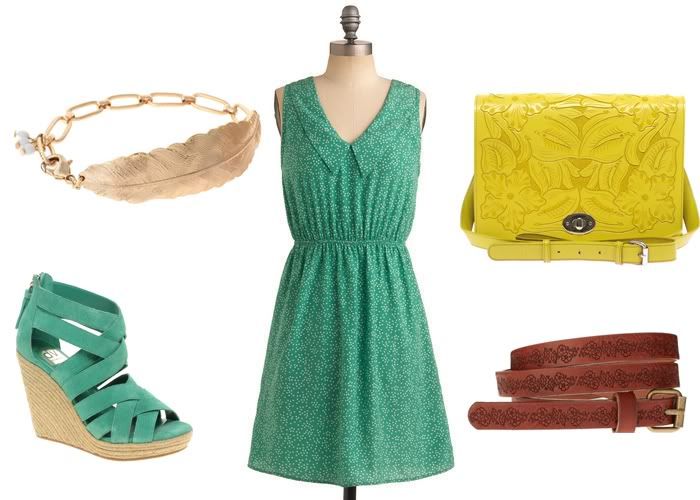 Shoes
Asos - DV By Dolce Vita
/ Bracelet
Asos
/ Dress
ModCloth
/ Bag
Asos
/ Belt
Asos
This is something I would wear today but probably I would freeze because it's still not warm enough to wear a dress without tights.
The first I noticed was this minty green shoes and that cute yellow bag...I think those colors look great together, the outfit is fun and colorful. :) I'm also in love with feathers right now and I'm searching for a good earrings, necklace or just a headband or something like that. I found a cute necklace at H&M and I will probably go back and get it :)
This weekend I bought five new nail polishes....I could say I'm addicted to them right now :) The colors I bought are all sooo pretty and summery. I will show it to you tomorrow.
The only nail polish I am looking for right now is that silver hologram, but I can't find it anywhere in the stores :(
If anyone knows where I can get them online, please let me know.
Happy Monday and great start of the week my sunshines!
Love,
B
Follow me:
Bloglovin'
/
Twitter
/
Fashiolista