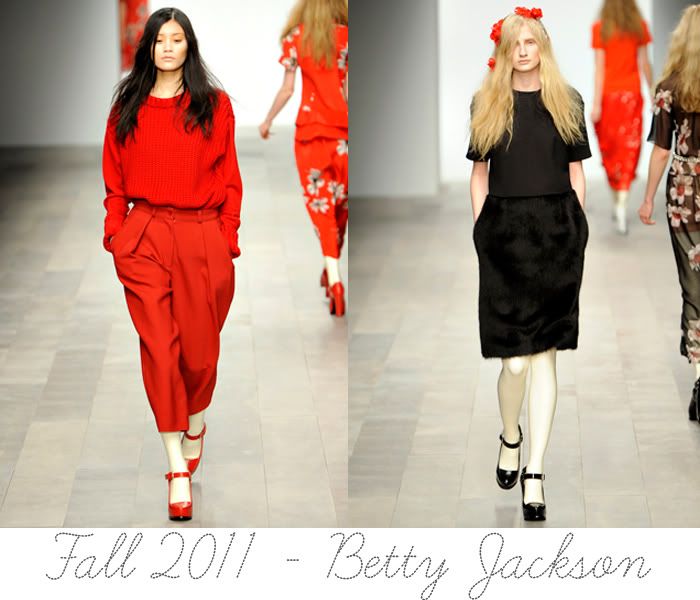 Pictures taken from: Style.com
I know it's already over and it's Paris fashion week that is going on right now but looking through the pictures I remembered I forgot to post pictures and a review of some of my favorite pieces of the Betty Jackson collection for Fall 2011.
I only did the review of some designers that I actually watched Live Stream, you can see them
here
,
here
and
here
. It's always better to see a dress in action rather only on the picture.
So here is the collection of Betty Jackson, I must admit that till now I haven't heard of this designer and I was surprised how many pieces I liked. This is definitely a more comfy collection. My favorite is fourth and fifth picture. I also like the black and beige skirt. It looks so soft and comfy and warm :) I love the colors, also like the first picture, bright red and there were lots of red! Love it!
Have you seen her collection? You can see whole collection
here
.
Which one is your favorite?
Wish you all a great weekend!
Love,
B