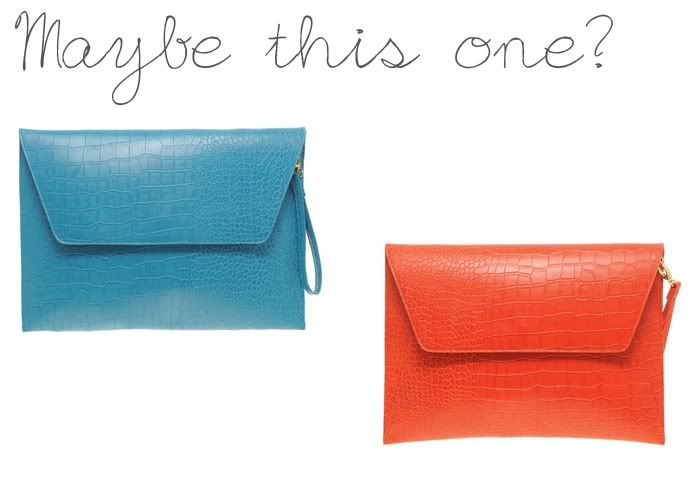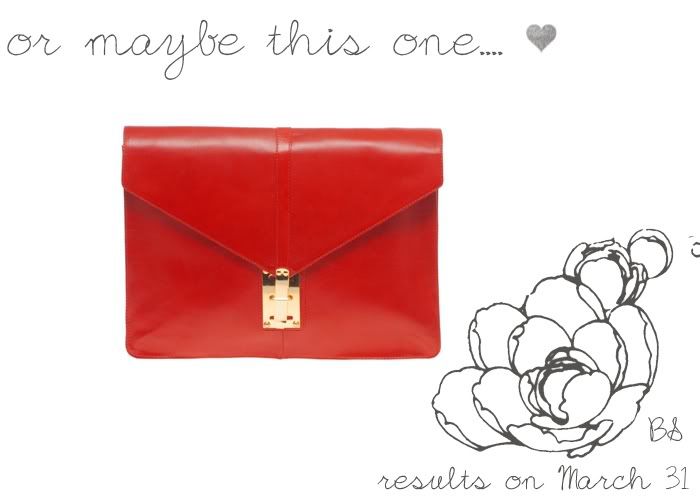 First
Asos
/ Second
Asos
/ Third
Asos
/ Fourth
Asos
/ Fifth
Asos
Yesterday I finally bought a clutch....I wanted one with an amazing color and it must be big...I think little bags or purses don't look good on me.
So to make things interesting I've put together some of my favorites together and let you guess which one I bought. The order must be here until March 31 so you'll have to wait for the results till then :) start guessing :)
Happy first day of spring!! I hope it's filled with sunny days and less rain :)
P.S. Today I will go shopping for some fabric so if I'm lucky and find what I'm looking for expect a DIY project this week.
Love,
B
Bloglovin'
/
Twitter