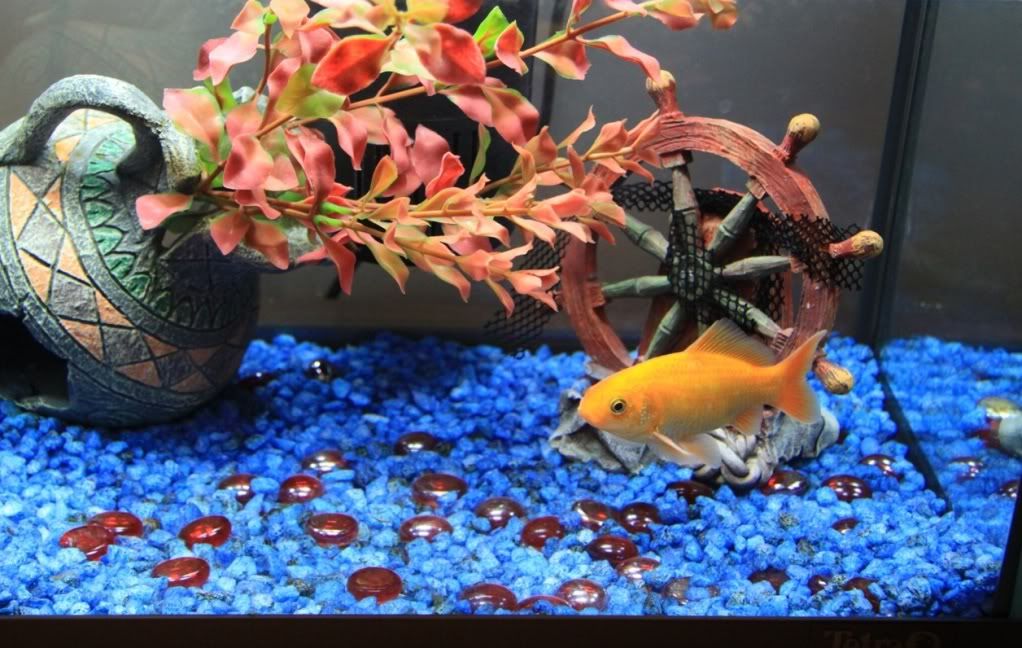 There is something fishy going on here. Everywhere I go I see lots and lots of blue. Am I talking too much of blue? I think so.
Last week we were having a picnic at our friends place and they had this cute little gold fishy. This fish is super "friendly", It gets soo happy when you come near her. :) Soo cute.
Today I just wanted to tell you I finally bought the fabric that I needed for my DIY and I'm soo happy. I found the best fabric shop ever :) yaaay. So expect it this week. (I know I've said this last week but this fabric thing was giving me a lot of trouble. And I don't know why, it's not that special. :/)
Today I will leave you with one of my favorite songs right now from Owl City - Alligator Sky.
Love,
B