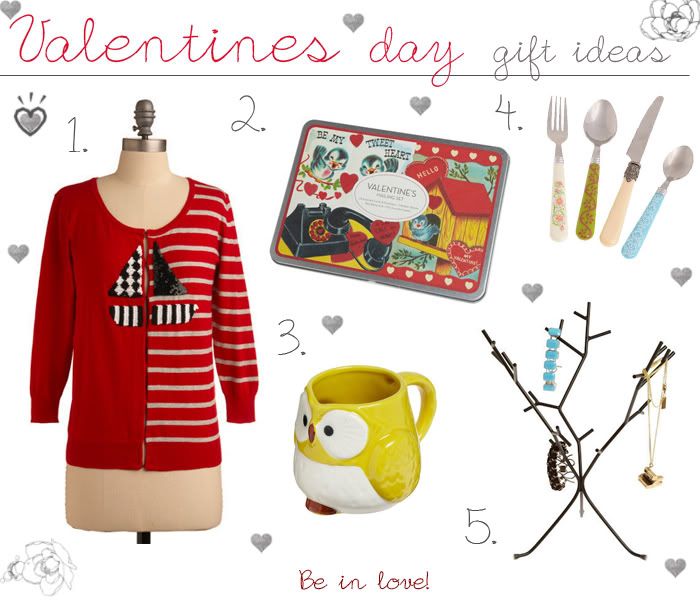 Pictures taken from: ModCloth
1.
Boat Party Cardi
- $109,99
2.
Love Notes Valentine's Mailing Set - $24,99
3. Waking Up Wisely Mug
- $17,99
4. Cutensils Cutlery Set
- $29,99
5. Jewelry Doesn't Grow on Trees Stand
- $18,99
Looking through
ModCloth
I found these adorable presents for V day. This post is more for boys then to get an idea for you girls, right? :)
So anyway I really think you should check out their page here
ModCloth
, there are so many things that I think are the most cutest thing ever so it's hard to choose. I put up only a few things that I like and would be happy to have them :)
You still have a week left so don't worry, no need to hurry. Later this week I'm thinking of doing a post of an outfit for V day? Interested?
Hope you have the best day!
Love,
B