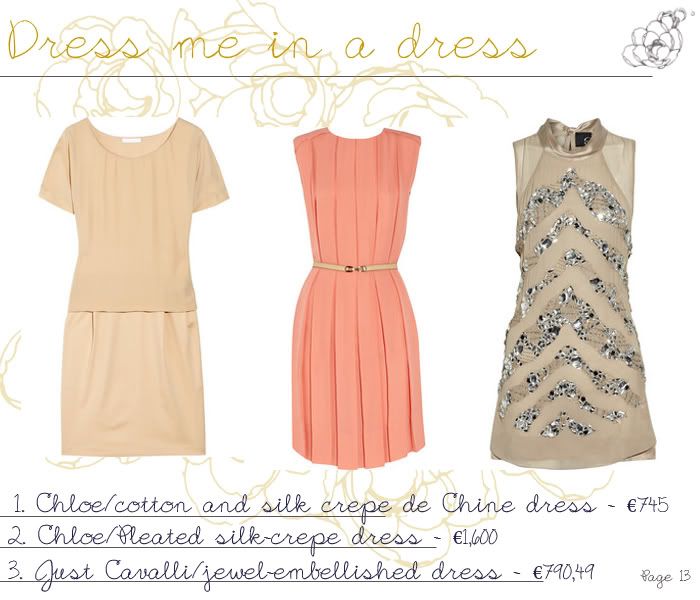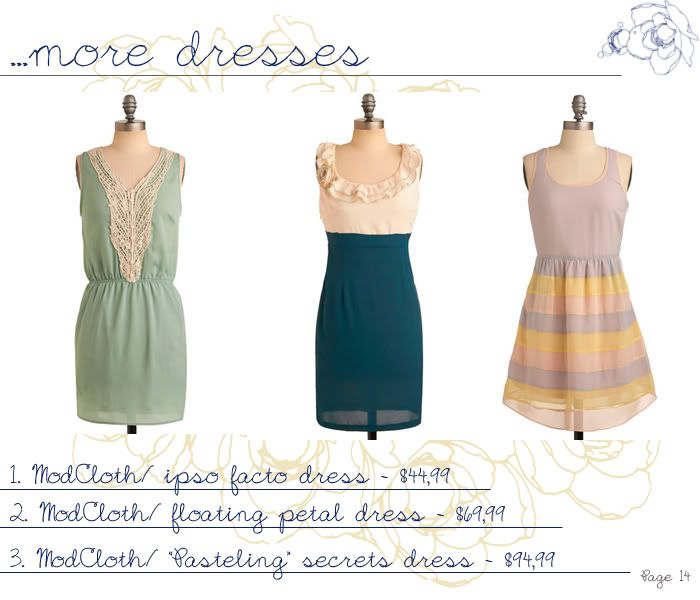 Pictures taken from: ModCloth
and NetaPorter
1. Chloe dress
2. Chloe dress
Currently I'm in the mood to wear dresses all the time. As you can see I love pastel colors from grey to mint green to peachy pink...ooohh so many pretty colors.
This time I've put together some of the dresses I've been looking at the moment. The first ones are way out of my budget but we can still look can we? :)
I really can't pick my favorite one, they are all so pretty!
Which one is your favorite?
Now it's really time for spring to come.