I want to buy a new bag....but that's not the problem....the problem is that I found three most perfect bags and now I can't decide which one to buy.
I would buy all three but I already have to many bags so Simon won't let me :)....anyway I think he is right, I have too many.
So now I would like to ask you if you can help me decide. Is it number 1. or number 2. or number 3.? Just leave it in a comment below. (Number 2. and 3. are the same bags just in different colors)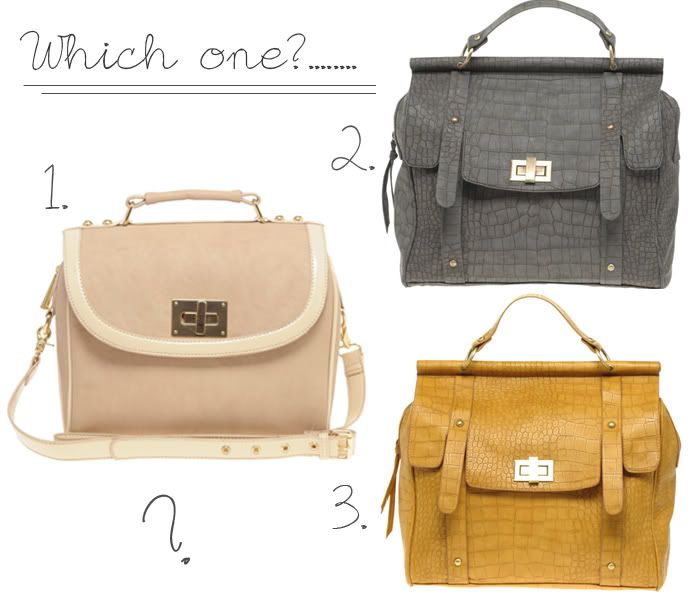 Pictures taken from: Asos
1.
ASOS Patent Trim Lady Bag
- 44,87€
2.
ASOS Faux Croc Bar Day Bag (Grey)
- 44,78€
3.
ASOS Faux Croc Bar Day Bag (Yellow)
- 44,78€
The bag Number 1. you've seen already on my wish list for December
here
.
If you want you can make an outfit that would go great with one of the bags and I would be happy to put them here on my blog.
Thank you so much for helping,
Love,
B